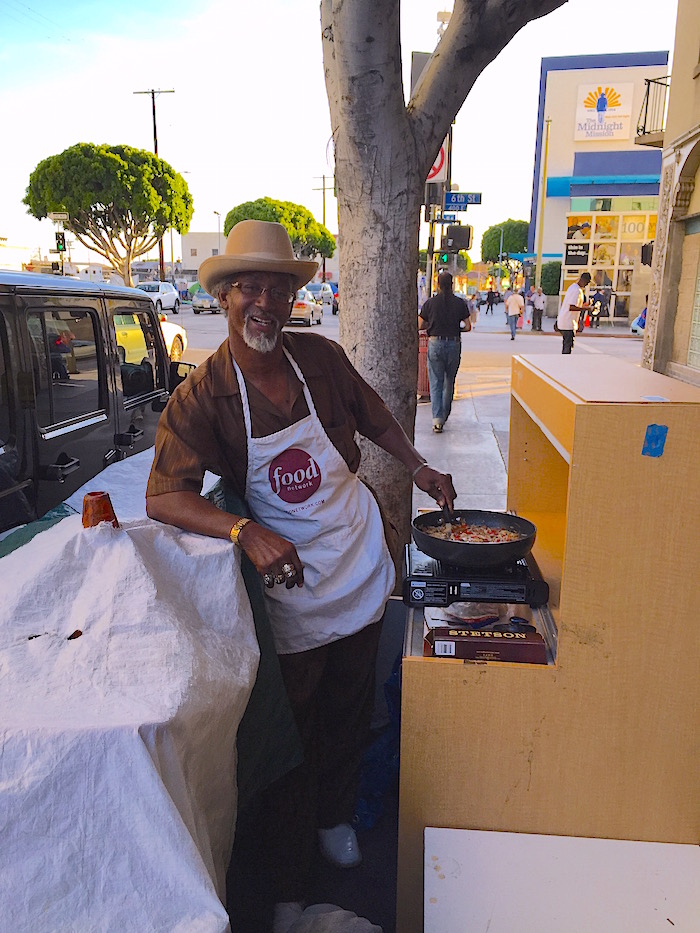 A Skid Row Hustle - From a Pack of Cigaretts To Bed and Breakfast on the Streets
While volunters are counting the homeless in Los Angeles County and will again arrive at a number unfathomably high, I was thinking of one of the men who talked with me about their life on Skid Row: Ceola "Dice" Waddle.
He stood out. Between camps made from tents, tarp, card board and rags he wore an ironed suit, a white apron, leather shoes and a cream colored fedora. He also had sizzling pots and pans on an improvised stove in front of him. Ceola was easy to approach, which cannot be said of most of the people I passed. He had a friendly smile, and something in his eyes told me he was ready to tell me his story. Or at least A story ...